90 Years of Traditional Summer Camp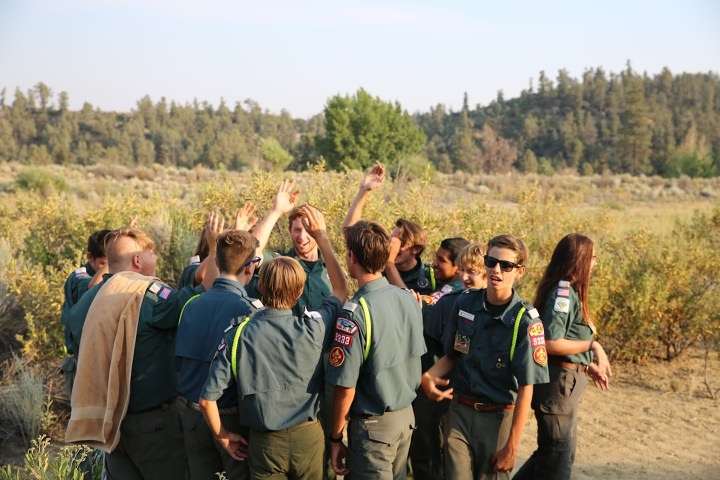 "Traditional" Summer Camp registration includes the program areas of High Adventure, Ecology and Conservation, Scoutcraft, Shooting Sports and Handicraft. Scouts can learn lifesaving techniques and earn their Swimming Merit Badge in our NEW "Aquatics Center". Don't forget to plan to hike over mountainous terrain, to North or Middle Falls and rendezvous at Fort Lockwood, explore a Mountain Bike trail, try our Low C.O.P.E. course, and see the night sky like never before on Astronomy Night or go Geocaching. You will need to register as a Unit for this camp Program. Geared to youth aged 10 ½ to 18." CLICK HERE FOR PROGRAM AREAS
Since 1933, Camp Three Falls has provided a life-changing experience to over one-million youth. Located in Lockwood Valley, Three Falls is renowned for its 3,000 acres of breath-taking beauty, balanced advancement program, wide variety of skill challenges and group collaboration, along with an engaged staff & amazing food!
Camp Three Falls also has one of the best Trail to First Class Programs in southern California, offering a week of excitement and learning for first–and second-year campers.
For complete details of your week at Camp 3 Falls, see the 2023 Scouts BSA Leaders Guide- COMING SOON!
Merit Badges Offered
Camp 3 Falls offers over thirty traditional merit badges for all ages of scouts spread out throughout the camp. This is a PRELIMINARY LIST of merit badges for 2023, the full updated list will come out at the Spring Leaders Meeting in March 2023.
Cost: YOUTH $495/ ADULTS $325 (Activites and trainings available for adults)